---
Heather Parry is the President of Live Nation which is an event creator business that continues to attract high-end venues and shows. Most recently, she was able to help with the movie A Star Is Born. She directly called Bradley Cooper's agent and just flat out asked: "How can I get involved?" She explained what Live Nation does and he called back and it was a hit. She went on to explain that Live Nation has assets and does major festivals and concerts so why not market a movie? So at a dinner party for Martha Stewart, she gave her pitch to Dave Bugliari. As she put it "here we are".
Heather Parry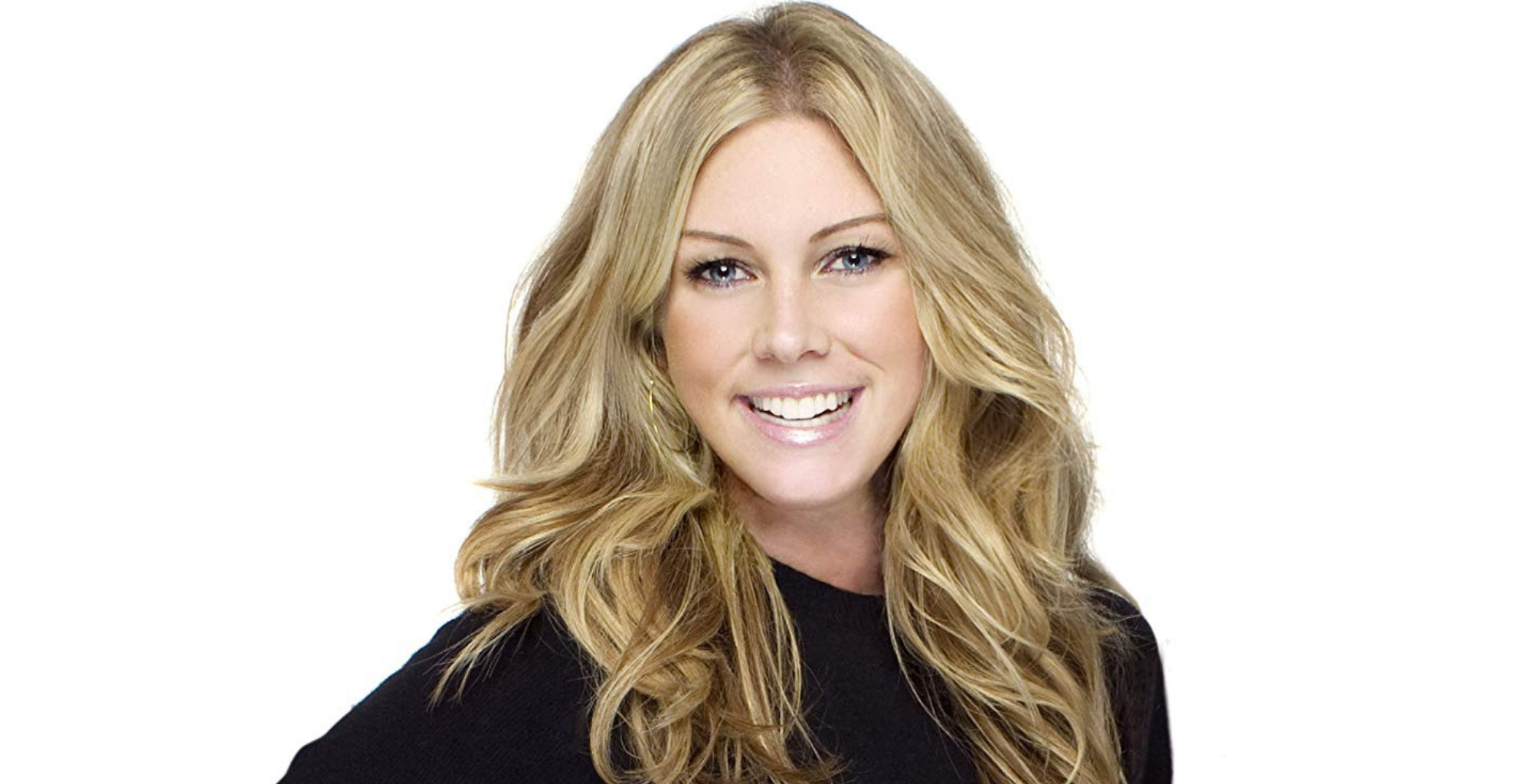 Now she has already taken on marketing some big-time musicians that have done their own movies. Lady Gaga's documentary 5′ 2″. Puff Daddy's Can't Stop, Won't Stop: A Bad Boy's Story have both been promoted by Live Nation. Next on her list is to get more movie promotions going and to keep up with the current music venues. The festivals and concerts are scheduled months in advance and almost a tradition to market.
Heather Parry spent twelve years with MTV and then on to Happy Madison Productions where she spent another ten years. She has the experience of movie and music combined. She knows people and has the right attitude about how to get where she wants with her current position. She has been President since 2015. She dove in with a passion for what she does and her history in the business came to light. Culminating several years into one job.
End Of Article
---
Your email is a significant part of your life. It's like you're attached to it. At times, your inbox may pile up. In such an instance, it may be hard to keep up with the important emails. Some of these essential emails may get buried under the junk files. Although some of these emails may also notify you about the various offers by some of the brands, shopping can only be carried out after working hours. Since struggling with such emails has become a common problem, the two 24-year olds came up with a solution. Their solution was in the form of a platform that went by the name Unroll.Me. This platform serves as an email organization tool.
The Unroll.Me platform was formed out of the personal frustrations that people were undergoing. Unroll.Me usually scans your emails, and all your subscriptions are compiled into one email. You can peruse through the subscriptions at ease. You can also pick the time when Unroll.Me can scan through your emails.
The young entrepreneurs who founded this platform were raised in New York. They later traveled to Israel for their higher education studies, and this is where they officially met. Before naming their company, Jojo Hedaya and his friend Josh had to come up with a company name. Jojo Hedaya also says that he would wake up and find numerous emails from Josh. Eventually, they named their company Unroll.Me. The company began to fully operate two years ago. Although other platforms offer the same services as Unroll.Me, Jojo Hedaya acknowledges that they platform stands out from the rest. Jojo Hedaya also noted that the execution but worries them more than the competition.
Their primary goal is to make things simple. For instance, Jojo Hedaya was paying close attention to one of their competitors. Despite the presence of enough funds and publicity from the press, the company failed terribly since they offered a poor user experience. One of the primary goals of Unroll.Me is to ensure that their users have a unique experience when using the platform. By ensuring that there is simplicity, Unroll.Me has attracted a considerable pool of users.
https://www.producthunt.com/@jojo
---
---
It is every CEO's dream to improve his/her corporation and take it to the next level. There is a myriad of ways that CEOs can utilize to boost performance and encourage positive growth in their organizations, as Louis Chenevert says. According to the former CEO of United Technologies Corporation, one of the best ways to bolster growth in a company is by investing in the employees.
Louis Chenevert speaks from an informed position, having been a top executive in some of the most reputable international companies such as General Motors and Pratt & Whitney. In his largely successful managerial career, Louis Chenevert has utilized the policy of investing in employees and has seen his policy bear fruits. One of the best ways that Chenevert advocates for is encouraging employees to improve their knowledge base by advancing their education.
A company can trigger an employee's desire for more education by providing incentives that reward academic accomplishments. Also, a company can structure partial or full scholarships for their employees to pursue certificates in their respective fields of interest. Louis Chenevert used this policy to fruition, while at the helm of power at United Technologies and enabled the company's employees to attain a record 39,000 degrees courtesy of the Employee Scholar Program that Chenevert engineered.
Through the program, United Technologies employees were awarded fully paid scholarships to pursue degrees in various fields as per their individual interests. As Louis Chenevert says, there are many benefits to facilitating higher learning for employees, because the company will also benefit from the knowledge the workers gather. Therefore, when a company is venturing into new areas of business, it will be more advantaged as some of the employees may already have prior knowledge of the area.
Louis R. Chênevert is a member of the board of directors of Cargill Inc and is also the Chairman of the Congressional Medal of Honor Foundation. Additionally, Louis Chenevert chairs the advisory board of Yale Cancer Centre and is a Fellow of the American Institute of Aeronautics and Astronautics (AIAA). Chenevert served as a senior industry advisor of Goldman Sachs Merchant Banking Division for two years, from 2015 to 2017.
https://www.dailyforexreport.com/louis-chenevert-leadership-investment-innovation/
---
---
In a world where everything seems rebooted, and styles follow a copy cat manner there is one creative original you do not want to sleep on. Her name is Doe Deere, entrepreneur and founder of Poppy Angeloff, a jewelry company with a Victorian flair and a modern twist. Doe Deere uses her vibrant colors and creative ideas to inspire young girls to be unique and unapologetically themselves. Deere, who was active and devoted in the makeup business, came across some family heirlooms she forgot about. She adored them and started to imagine a new company that sold such inspired jewelry. With so much on her plate already with Lime Crime (her cosmetics company), she wasn't sure she could make a legit jewelry company. Deere credits her sister for giving her the encouragement she needed to get Poppy Angeloff off the ground.
Deere committed to months learning about jewelry history and design jewelry making. It is important to her that her designing doesn't cut corners so she can deliver quality vintage Victorian style jewelry for her consumers.
Deere also is the founder of LimeCrime, the vegan cruelty-free make-up line. Deere came up with the name LimeCrime from her early days of reconstructing clothes and reselling them on e-bay. She modeled her own designs and it was there she became well-known for her make-up looks. Soon after the idea for Lime Crime the make-up line was born! Armed with only the idea of her company, no contacts and a few google searches for manufactures, Deere got to work building Lime Crime. Her story of creativity and drive are bravely amazing. Deere's business reflects her feelings of uplifting women to embrace who they truly are inside and out.
Deere set these steps for her success: Whatever you do, do it with passion. This is what should drive entrepreneurs. Put yourself in your customer's shoes. Take risks. This sounds like great advice as it has already worked successfully for this original talent.
https://poppyangeloff.com/pages/letter-from-doe-deere
---
---
Beauty and health products are found in every corner of the globe. People search far and wide for the best ways to stay and look healthy and elongate their lives. This was even true for Randy Ray and Wendy Lewis, who noticed such a strong demand that they decided to start a new business in the health and nutrition sector. They wanted to provide a range of products that would help people feel and look healthier inside and out. What they noticed, however, was a large sector of products that had less effective, unnatural ingredients that restricted a person's true health. This recognition is what gave birth to Jeunesse Global.
Their company is focused on providing high-quality products using all-natural ingredients scientifically proven to benefit the body and mind. They offer a wide range of products to fill all major categories toward a person's inner and outer beauty and health. Each product is specially designed to provide benefits using a unique blend of ingredients found in nature that the body can utilize more easily and effectively.
An example of one product is a drink called Reserve. It is a dietary supplement that is designed to support the ability's fight against free-radical damage. They wanted a product that would accomplish this in a healthy and delicious way. They use a combination of five superfruits along with aloe vera, green tea, and grape seed extracts with antioxidant properties. The result is a heart-healthy, non-toxic aid toward inner health.
Another example of their products is M1ND (spelled M…1…N…D). These are gel packs made of corn and sourced from protein in silk cocoons that are geared to aid in memory retention and clarity. Backed by clinical trials, these products are made to increase memory, fight distraction, and help people stay on task, all done with ingredients found in nature.
With products like these, Randy and Wendy, along with their son Scott, stay focused on keeping people feeling younger and happier. To do this most effectively, they decided to pursue the course of direct selling. This business structure quickly and efficiently provides customers around the world with sources selling the products. It also allows for smooth distribution channels and provides financial benefits to representatives located in countries the products are sold. Randy and Wendy are proud of the economic benefits their products have provided, and look forward to expanding these benefits to more people around the world. In their eyes, providing health and beauty is a beautiful thing.
https://www.glassdoor.com/Overview/Working-at-Jeunesse-EI_IE613653.11,19.htm
---
---
JD.com is one of the leading internet company in China. It is also the largest e-commerce company in the country. JD.com has predetermined standards through its commitment to providing quality products, authenticity, and a wide range of products covering everything from food products, electronics, and cosmetics. It has no close rivals and therefore it provides it with a wide market of more than 1 billion customers. The company is also able to supply standardized goods which are delivered the next day after the order is made.
JD.com clients in China appreciates the fact that the firm brand guarantees the delivery of quality goods and services. JD embraces zero tolerance to counterfeit goods so as to ensure that only the highest quality and original goods reach their clients. The firm also combines the model of direct sales and online selling in the whole supply chain so that it can strictly monitor the quality of the products they sell.
Recently, JD.com established a partnership with Paramount Pictures and Hasbro Entertainment company to celebrate the release of Chinese new Transformers movie called Bumblebee. The Bumblebee has been on the run on since the year 1987 but finally, he finds refuge in a Californian beach where he settles in a junkyard. An 18-year-old teenager by name Charlie in his efforts to find his place in the world discovers the Bumblebee. The Bumblebee is a little bit scared and broken and when Charlie helps him, she quickly realizes that that was not an ordinary yellow VW bug. Find Additional Information Here.
In 2017, JD.com first entered into a partnership with Hasbro and Transformers franchise in the launching of a Mission Red mini short that featured Optimus and Red Knight who were fighting to protect the safeguard fuel source. The year's celebration will be accompanied by a series of mini shorts that will feature the Chinese menswear brand and Panasonic in which the red knight fights to defend the energon. The Red Knight is also being brought to life by D and Hasbro where they create action figures of the Transformers bot. This movie was released on 29th Dec 2018 and this action figure can only be viewed on JD.com.
Related article: https://jdcorporateblog.com/jd-delivery-stations-get-smart-ahead-of-ces-debut/
---
Apart from its success, JD.com, one of the most renowned e-commerce platforms in all of Asia is also famed for its community empowerment and environment conservation efforts. The company has always gone the extra mile in bettering the lives of the members of the community and this is proved by the various charity activities it has had a hand in. One of its most recent efforts in doing so came after it joined hands with some of the top brands that are part of its e-commerce community in an aim to raise money for kids who hail from disadvantaged backgrounds. Visit This Page for more information.
Season of giving
JD.com partnered with a charitable foundation known as Wardrobe of love, to facilitate the fundraising event which it named Season of giving. All brands which were part of the partnership gave off a certain percentage of the sales they made on JD.com to the charity event.
On the other hand, JD.com used the money to deliver clothes and other needed items such as school necessities to children who come from needy backgrounds. JD.com worked with over 1500 brands to facilitate the success of the charity affair including famed brands like Mentholatum and Zippo. The event was a success as it saw over 30,000 items get delivered to remote areas such as Xinjiang Uygur, Yunnan and Hebei among many others.
Committed to giving
To boost its ability to give back to the community, JD.com launched the "Aixin Dongdong" technological function which allows brands to conveniently allocate a certain amount of their revenue towards charity without having to bear with hectic processes they would have otherwise handled. As of today, JD.com has been able to make over 12 million charity deliveries through this function. The Season of giving charity event was carried out using this function as well.
Besides making charity deliveries, JD.com is also committed to empowering the youth by offering them an opportunity to better their lives by offering academic scholarships through the JD Foundation.
About JD.com
As mentioned earlier, JD.com is one of the most successful e-commerce brands in Asia. It competes arm in arm with companies such as Ali Baba and is fast making its way to the international lane of e-commerce. The company is based in Beijing and was established in 2004.
More about JD.com on https://www.marketwatch.com/investing/stock/jd
---
Doe Deere's journey begins across the world in the country of Russia where she was born and lived throughout her adolescent years. There, she would watch American movies, listen to American music and wonder at the English language, hoping one day she too could have a slice of the pie that is the American dream. Doe would have that change at the age of 17 when her mother decided to take her sister and her to begin a new life in New York City. Quickly her thoughts went to the quote she had heard so often in movies, "If you can make it here, you can make it anywhere", and Doe Deere was determined to make it.
Unfortunate events, however, led to her family to homelessness within here first few years in New Yor. Her mother, an accountant in Russia, had not seen success in transferring her credentials, therefore she was forced to take on low paying jobs such as house cleaner. Shen attempted to help out by taking small jobs or walking dogs, however, the overbearingness of bills became too much. Doe and her family would end up at a Manhattan homeless shelter where she shared one room with no kitchen and had to wait in church lines every day to have something to eat. It was not until social worker and advocate for struggling immigrant families Dorchen Leidholdt stepped in to bring relief to the family. With Leidholdt's help, her mother would finally find an accounting career and her sister would obtain a scholarship to attend Columbia University. Leidholdt, after seeing Doe's sketches recognized her talent and guided her to study at the Fashion Institute of Technology. Lastly, Deere reminds us that not all American families start off as Americans and that sometimes, those with the hardest struggles might be the ones to contribute one day to the greatness of America.
https://www.instagram.com/doedeere/?hl=en
https://www.reddit.com/r/BeautyGuruChatter/comments/8aiwi5/doe_deere_is_expecting_her_first_child_a_girl/
---
---
Robert Deignan is the co-founder of ATS Digital Services, a one-stop facility for tech solutions. It is one of the companies that has been around for the past one decade. Through this company, users of new technologies are getting a reprieve since this is a company they can call any time and they will be given the necessary support. Through the service offered by this company, there is hope that consumers will no longer have to worry about a company they can call when they encounter tech problems. ATS Digital is a call away, and it will offer any service you need. What makes this company unique is that it have almost every kind of support you might need.
Robert Deignan created this company with a great plan. He knew everything that he wanted to accomplish, and he created a team of employees who would work with him and deliver the mission he had. Today, if you call ATS Digital services, you will be served by a team of dedicated experts and who will not give up until your issue is resolved. By working with ATS Digital Services, you will get experts who can offer remote services and even physical installation services. Depending on the nature of your issues, they will be happy to help.
Robert Deignan has now been in the tech industry for about 20 years. In this period, he has identified the most basic needs of the tech user. He is now doing everything possible to come up with a solution that can make a difference in this industry. This industry is no longer the way it was five years ago; it keeps on changing. Anyone who is careful to look can spot the difference. Every year, something new is being created. Technology is evolving faster than many people can adapt. In such cases, what we can do is sit pretty and allow tech experts like Robert Deignan come up with solutions that can address our needs. ATS Digital Services is one of the companies that has shown the readiness to become great through proviso of superior products and services.
http://alivenewspaper.com/2018/05/6-home-gadgets-insights-robert-deignan/
---
---
---
---
---
---
---